THE THUMB IS THE EXECUTIONER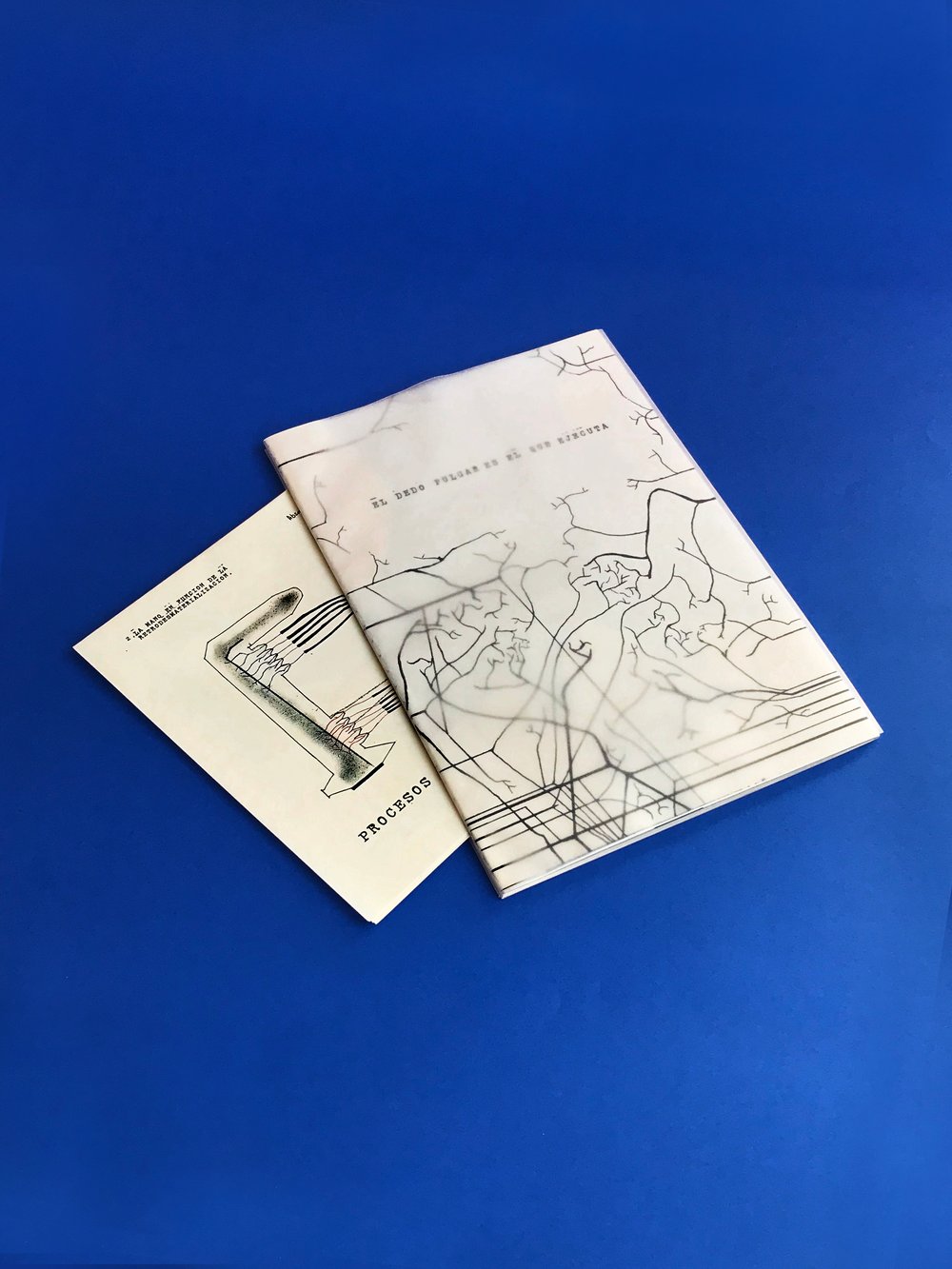 by Genietta Varsi
Year: 2018
Place: Lima,Perú.
Technique: Ofset,screen printing.
Size: 20 x 14 cm
200 copies.
The thumb is the one in charge of coagulating the international system and attacking the vitamins O,B,E,Y. This book is a look at the human body as a sum of systems and processes that affect each other. Manipulated / Manipulators / Products / Producers / Consumers / Containers / Contents. Matter is constantly changing shape and condition, conditioned and conditioning its environment.
This publication was edited as part of the process of the exhibition "The thumb is the executioner" by Genietta Varsi in December 2018 for Ginsberg Gallery.